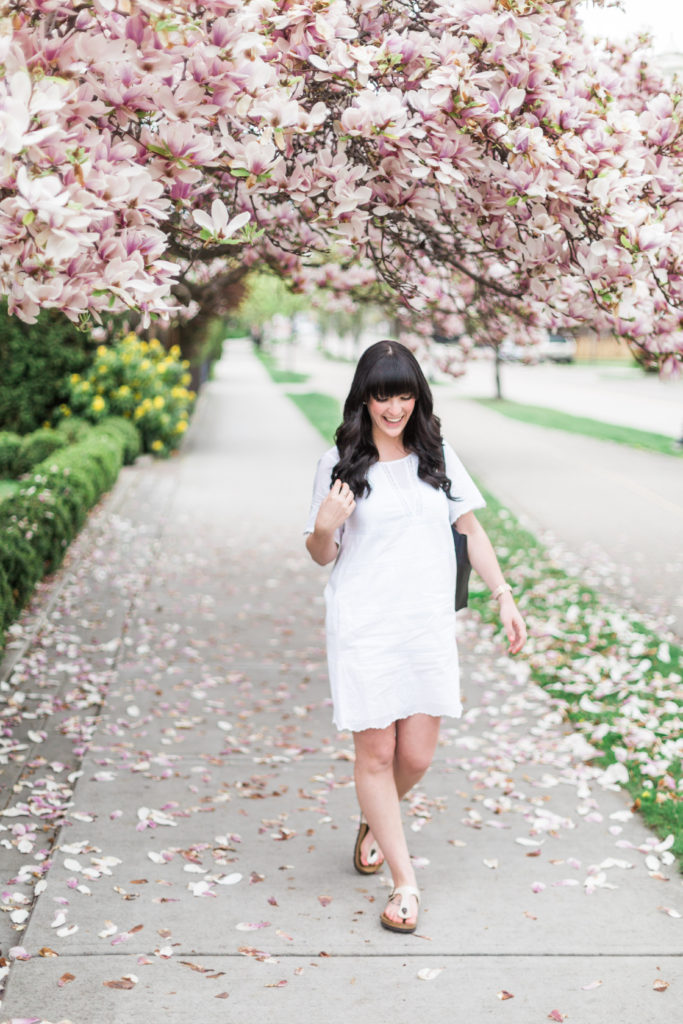 There's something so awakening with the feeling of spring. Everything feels so much more vibrant and alive. One of my absolute favourite things about spring is seeing all the gorgeous cherry and magnolia trees in bloom.
In addition to my previous blog post about my favourite ways to welcome and feel rejuvenated this spring, I thought that spring should also be welcomed with a little beauty of our own; self-love. With busy work schedules, families, kids, and everything in-between, how often do we stop and take time for ourselves once a day, once a week, or even once a month? I had the pleasure of spending some time last week at a workshop hosted by a lovely woman by the name of Jenny McKinney. Some of you in the Okanagan may know her as a makeup goddess but I'll tell you, she taught us so much more than the power of false lashes and contouring. Jenny made us feel welcomed but beyond that, she made us feel important. She congratulated us on taking a few hours that day to pamper ourselves by attending the workshop and for investing time and love in ourselves. And most of all, we celebrated the beauty of a group of women coming together, who are more alike than different.
Whether it's an afternoon pedicure, an evening bubble bath, sipping a glass of your favourite pinot noir, or even a kids-free trip to the grocery store, set side some time this week to do one thing that is just for you. I want you to tell yourself that you are beautiful, that you are deserving and most of all, loved. For me, showing myself love was purchasing this little white dress simply because it made me feel beautiful.
When was the last time you did something just for you? Even if it was yesterday (in which case, keep it up!) I want you to set aside some time this week to do whatever it is that makes you feel beautiful, intelligent, safe, alive, loved, and all the adjectives in between. Practice doing more acts of self-love in your weekly and daily routines to sustain your self-confidence and your inner light. Want some ideas for acts of self-love? Email me at hello@femmesociety.ca and I'd love to give you some inspiration.