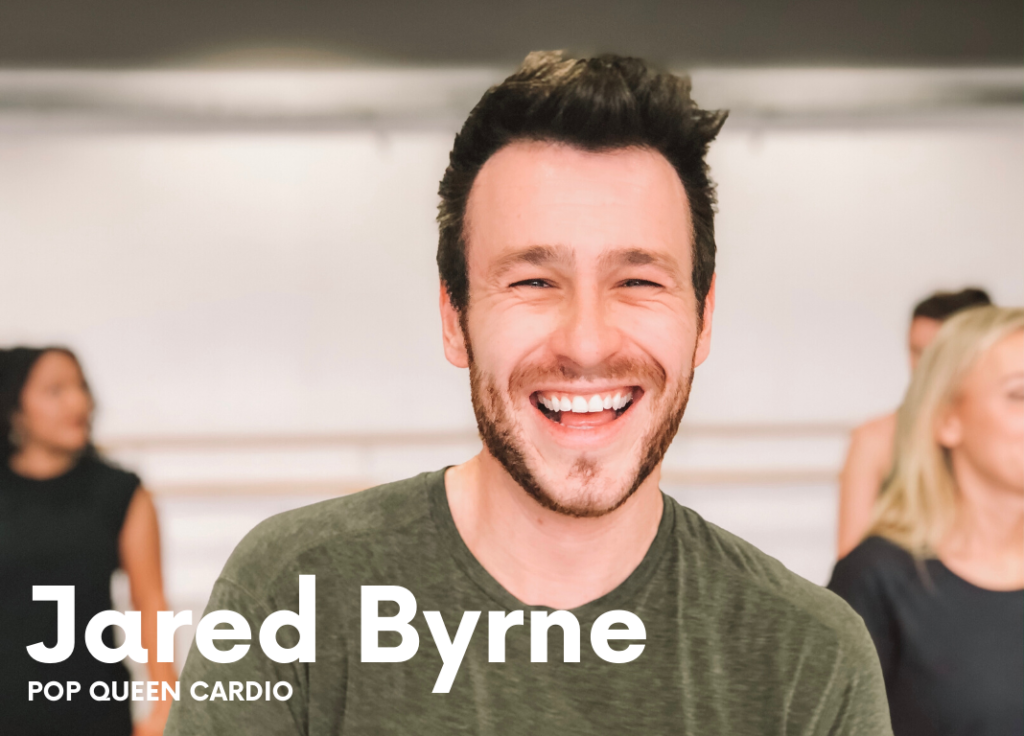 Introduce yourself, your business, and help us get to know you.
Hello, my name is Jared Byrne and I run a follow-the-leader style dance fitness program in Vancouver, BC called Pop Queen Cardio. I have taken our classes which typically run weekly in person to running them virtually from home. 
Why is this important to you? Where did this passion come from?
I used to train in dance when I was younger. Being in high school was a tough time for me. I moved to a new city not knowing anyone and struggled to fit in with low self-esteem and no confidence. I started taking dance classes and it changed my perspective on who I was as a person. I would get on stage and experienced emotions of pride, empowerment and a genuine sense of belonging. I danced for years and began feeling comfortable in my own skin. I decided to open Pop Queen Cardio after volunteering at the YMCA teaching a dance fitness class. I recognized that as adults, we still need to find activities and a space that allows us to feel these things: empowered, self-love, and confidence. And this is the most fun way I could contribute to allow people to feel that. Through dancing and sweating together! 
How has your daily life and Pop Queen Cardio shifted due to our new circumstances?
Like many, life changed pretty abruptly. Within days, I went from having a full time day job in corporate events, running weekly classes of Pop Queen Cardio and packing to meet my boyfriend's family for the first time in Brazil to being laid off, the studio closing their doors indefinitely, and a cancelled trip.
The first two weeks were tough, I felt beat up. I didn't immediately move my dance classes into a virtual environment. It took me two weeks and many people reaching out to say they needed this. I announced live streaming classes at no charge and the response was overwhelming. We immediately were growing our small community here in Vancouver to reach people in the southern United States, New York, Australia, and South America. And I was once again reminded why I do this. People want to feel good and I can help with that!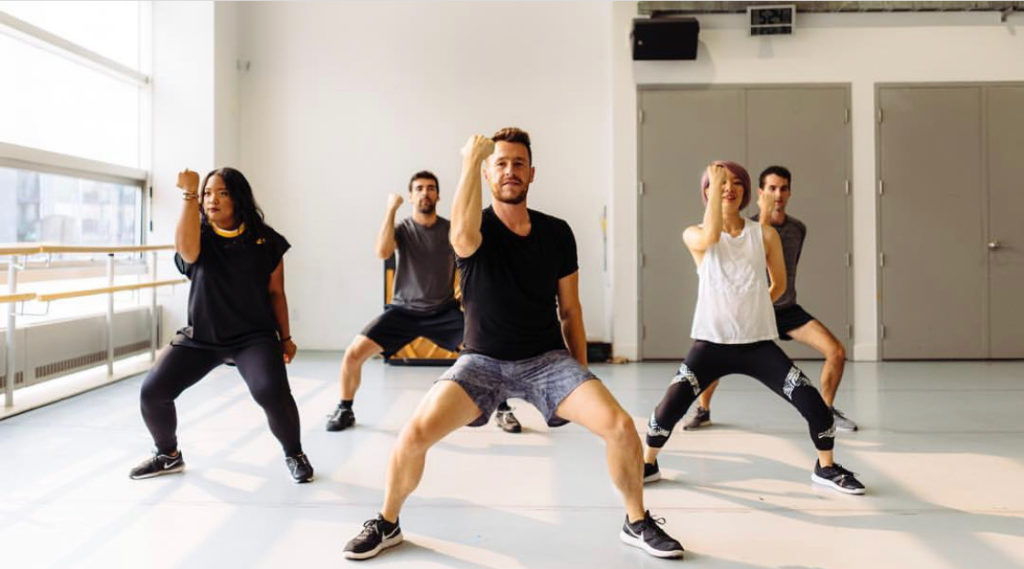 What are some coping mechanisms you use when feeling anxious or overwhelmed?
I have been writing a lot with my new found free time. Pen on paper and just write, with no purpose or intent. Just thoughts on a page. Music is a big mood changer for me too. So I spend a good amount of time with my headphones in! But ultimately, my most effective mechanism is teaching a Pop Queen Cardio class, I get a lot out of it. 
What role does community play in your work?
Community is everything. It is our foundation that makes Pop Queen Cardio successful and approachable. Together we have created a space that is inclusive and accepting. We don't talk about calories or losing weight or perpetuate any sort of expectation of what your body should look like. You show up, you are welcome within our four walls and we sweat and laugh together. In the summers after class we will go get tacos down the street from where the studio is. People have the opportunity to be as engaged as they want.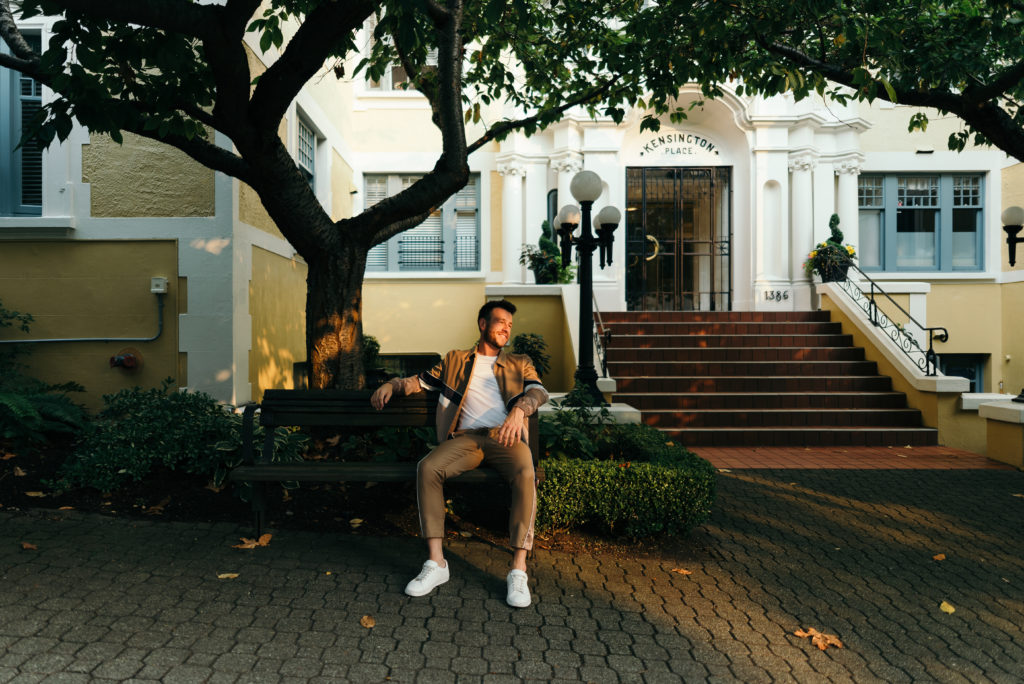 What inspires you?
Music and other people. For me, music is a powerful force in my life and it is the core element behind my business. And I am constantly inspired by other people, by their selfless acts of kindness, or their unique solutions to current problems. I find inspiration all around me. I feel lucky to have so many people in my world that are doing these things.
What advice would you give your younger self?
The things you hate about yourself are the things that you are going to be celebrated for when you're older. Don't push them away, embrace it! The sooner you do, the sooner everyone else will too. 
If you could share some words of positivity with our community, what would you say?
These are not my words, but when I read this, it got me in the feels left me with a different perspective: 
"When you go out and see empty streets, empty stadiums, empty train stations, don't say to yourself 'It looks like the end of the world.' What you're seeing is love in action. What you are seeing, in that negative space, is how much we do care for each other, for our grandparents, for our immune-compromised sisters and brothers, for people we will never meet. People will lose jobs over this, some will lose their businesses, and some will lose their lives. All the more reason to take a moment, when you're out on your walk, or on your way to the store, or just watching the news, to look at the emptiness and marvel at all of the love. Let it fill and sustain you. It isn't the end of the world. It is the most remarkable act of global solidarity we may ever witness" 
Name 3 songs you LOVE dancing to!
Dua Lipa 'Break My Heart'
Doja Cat 'Boss Bitch'
Britney Spears 'If You Seek Amy'  
Where can we find you online and continue to support you?
We are currently offering two weekly dance fitness classes: Tuesdays at 6pm PST and Saturdays at 11am PST. No charge to join, pop us a donation if you're in a position to do so. All can be found at  www.popqueencardio.com
You can also follow along on Instagram! We're @popqueencardio