Introduce yourself, your business, and help us get to know you.
Hi everyone! My name is Taylor Morrice, I'm the Founder/Owner of Our Yoga Space in downtown Kelowna. The opening of the yoga studio was a 10 year goal and finally came to life in June of 2019. I have a 1.5 yr old, a husband and two French bulldogs. Needless to say, our house is busy and our hearts are full. 
Why is this important to you? Where did this passion come from?
Bringing Our Yoga Space to life was incredibly important to me to fulfill a dream, a goal, and to show my son that hard working, entrepreneurial woman are powerful and necessary! He is 100% the reason why I opened Our Yoga Space when I did and how I did it. The studio is based entirely on love and community. He teaches me powerful love everyday AND that it takes a community to survive!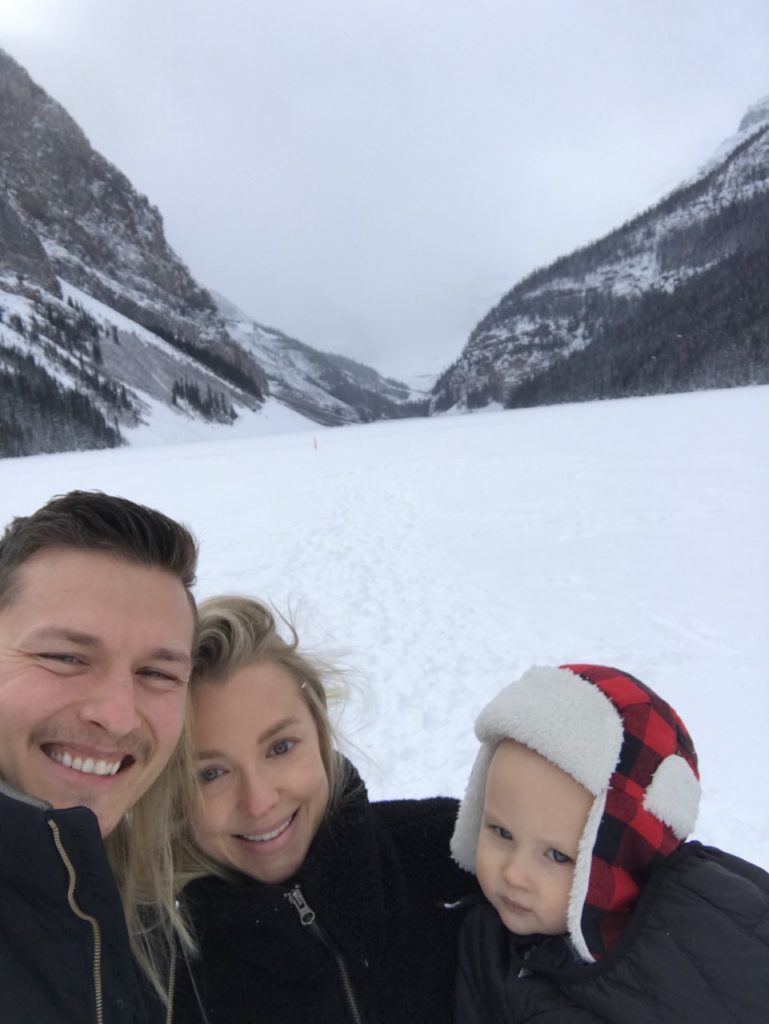 How has your life and Our Yoga Space shifted due to our new circumstances? 
I did not expect anything like this happen in our lifetime let alone in the first year of OYS' life! What an incredible time. On March 17th, not even 10 months into business, we had to close our doors (temporarily of course). We had to get creative and act fast to stay afloat and to continue our offerings for our community. We filmed 12 classes within four days of closing, edited them and had them launched within a week of closing. One of our dear friends and students at the studio jumped to support us and help us during this time with his filming background. We couldn't have gotten this launch so quickly if it weren't for him! (@mynameisjames3).
Another thing we launched which was originally planned for early summer is communityLOVE. This program is designed to raise money via donations from our live yoga classes and put straight back into local small businesses. Taking the donations to purchase something from this said business and doing a giveaway to give back to our community. We choose a new business biweekly – if you know a business that needs support right now shoot us an email to let us know why! Onlineyoga@ouryogaspace.com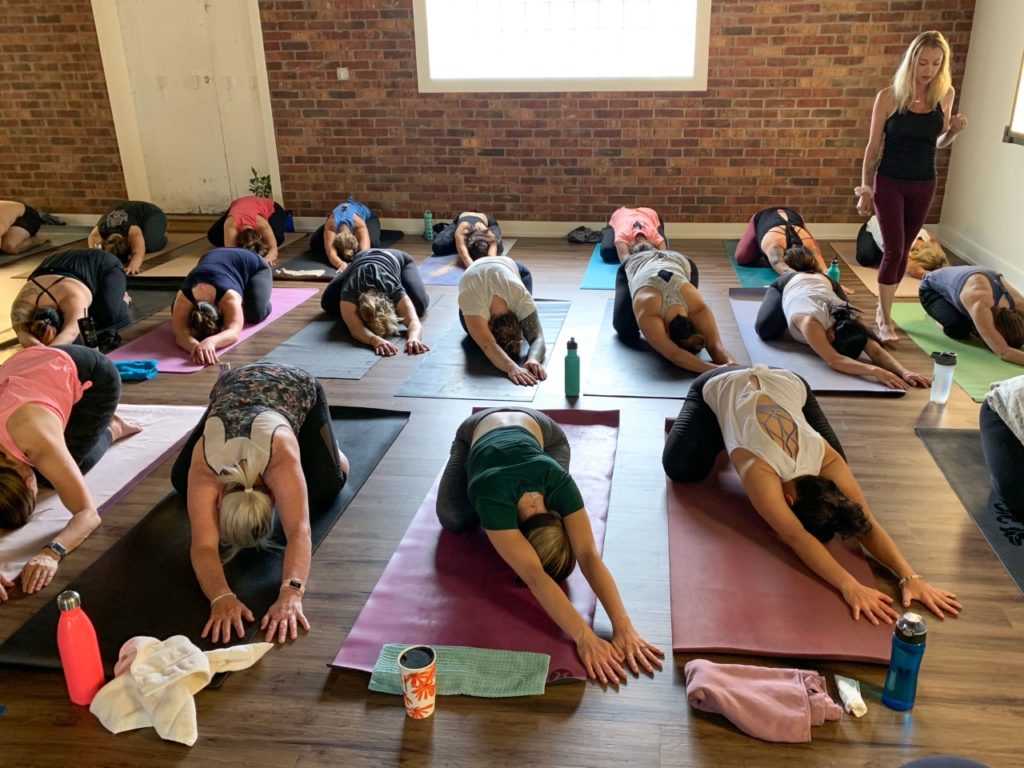 What are some coping mechanisms you use when feeling anxious or overwhelmed? 
BREATH. And breaking it down. Break down what you're feeling overwhelmed about into tiny pieces and work from there. 
What role does community play in your work and life?
It's THE role in my work and lifestyle. Continuously giving back where possible and being supported in return. Our local community here in Kelowna is truly spectacular and I think this is all showing us how lucky we really are. 
What is keeping your spirits up while staying safe at home?
The company, my dogs and child, food + wine. (Oh, and yoga!) 
What inspires you right now?
The Kelowna community. Seeing how each person is getting creative in order to get through this, and doing their best has been incredible to watch. More importantly watching businesses alike coming together and seeing ways we can help one another is what will actually get us all through this. This is the exact reason why our communityLOVE program was launched.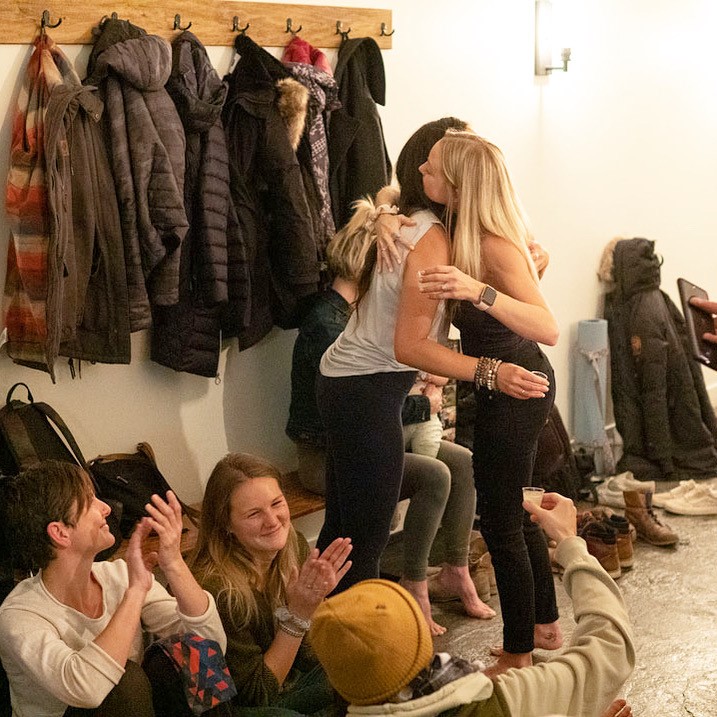 What advice would you give your younger self?
Honestly, I wouldn't. Every single mistake, every insecurity, every lesson I learnt got me to this exact moment. I feel if I knew what I know now then, I wouldn't be where I am today. Does that makes sense?
If you could share some words of positivity to our community, what would you say?
Whatever way this goes, you will be okay. Keep finding your path and stay true to who you are. 
What is your favourite Spotify playlist?
Vocal jazz. Hands down. 
Where can we find you online and continue to support you?
Our website is www.ouryogaspace.com – this has all the information about our online offerings and communityLOVE program.
Follow along with us on Instagram @ouryogaspace for daily updates and relatable content!