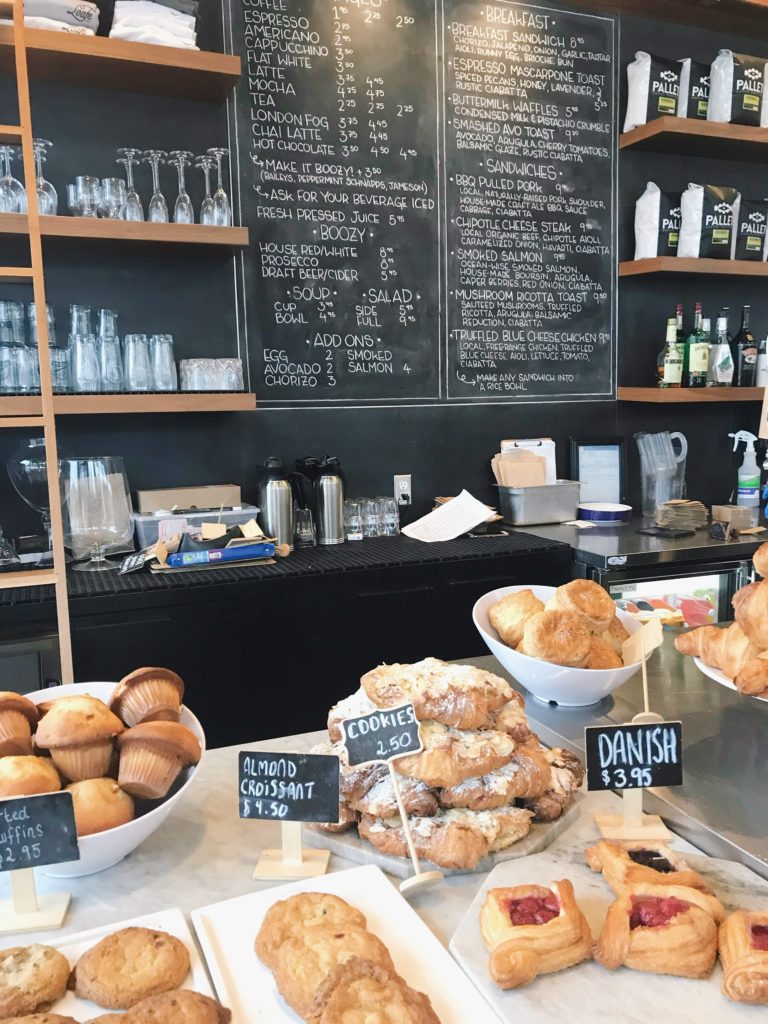 Alright, raise your hand if you feel like you need more hours in the week to get everything done? Whether you work full or part time, from home or in a corporate office, we can all implement strategies for a more productive work week. After all, life doesn't need to be harder than it already is.
Below are 3 simple strategies you can implement right away:
SUNDAY PREP-DAY
Without fail, a well-prepped Sunday is KEY to a productive week. It took me and Alex a few variations to really get our Sunday prep just right in a way that worked for us. Sunday prep isn't complete without a trip to the grocery store to stock up on items for breakfast, lunch, dinner, and snacks for the entire week. Taking it one step further, we have a list of go-to dinners that we cycle through each week so we're not reinventing the wheel. Then, I pack the leftovers for my lunches. Work smarter not harder, right?
We write down all our meals for the week in my Daily Simplified Planner (check out my Simplified Planner review here). You can also download one of Emily Ley's handy printables for your weekly meal planning. If there's one thing I've learned, it's that meal planning is absolutely essential for us in order to eat well and make sensible choices.
NIGHT-TIME ROUTINE
Don't underestimate this one. Having a solid night time routine can be the one thing holding you back from feeling awake, refreshed, and ready for the week ahead. I used to go into the office feeling groggy, irritable, and generally tired until I implemented a proper night-time routine. Now I swear by it.
Start by eliminating screen time before bed. We've all been there, laying in bed scrolling, reading, and swiping and next thing you know it's LATE and you wish you had turned it off sooner. Screen time in the bedroom is the easiest distraction to eliminate. Your brain will thank you.
Going to bed at the same time every night is also crucial for a well-rested sleep. As tempting as it is to catch up on your favourite Netflix series before hitting the hay, your bedroom should be quiet, dark, and free of distractions.
Lastly, pick out your outfit for the morning. It's a simple concept yet I feel much more relaxed and confident in the morning when my outfit is ready to go. Use these few extra minutes to get a head start on your commute or make your coffee to go. Keep the momentum going.
SCHEDULE IT
I understand some prefer digital schedules while others are devout pen-and-paper users but either way, having a schedule eliminates guesswork. Write down your meetings, appointments, reminders, memo's for the kids, deadlines; anything that is taking up mental space. Once it's on paper or in you iCal, you'll have the mental space to re-focus on what matters. Take some time to find a system that works best for you and your current schedule.
—
Do you have tips for a more productive week? Tell me in the comments below!