Hello everyone! It's time to share my review of the Simplified Planner after a few months of use. Simplified Planner creator, Emily Ley, truly understands the needs of women on the go and has designed the Simplified Planner with the intentions of building simplicity into every day life. Emily's products, including the Simplified Planner, reflect her fresh, feminine and functional brand and her philosophy of "grace, not perfection".
Being organized is one of my top priorities and finding the right agenda to plan out my daily schedule is something really important to me. With so many agenda brands out there like Rifle Paper, Kate Spade, and Band.o (all of which I've tried) it can be tough to find one that works for you.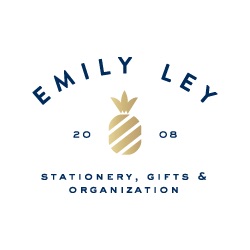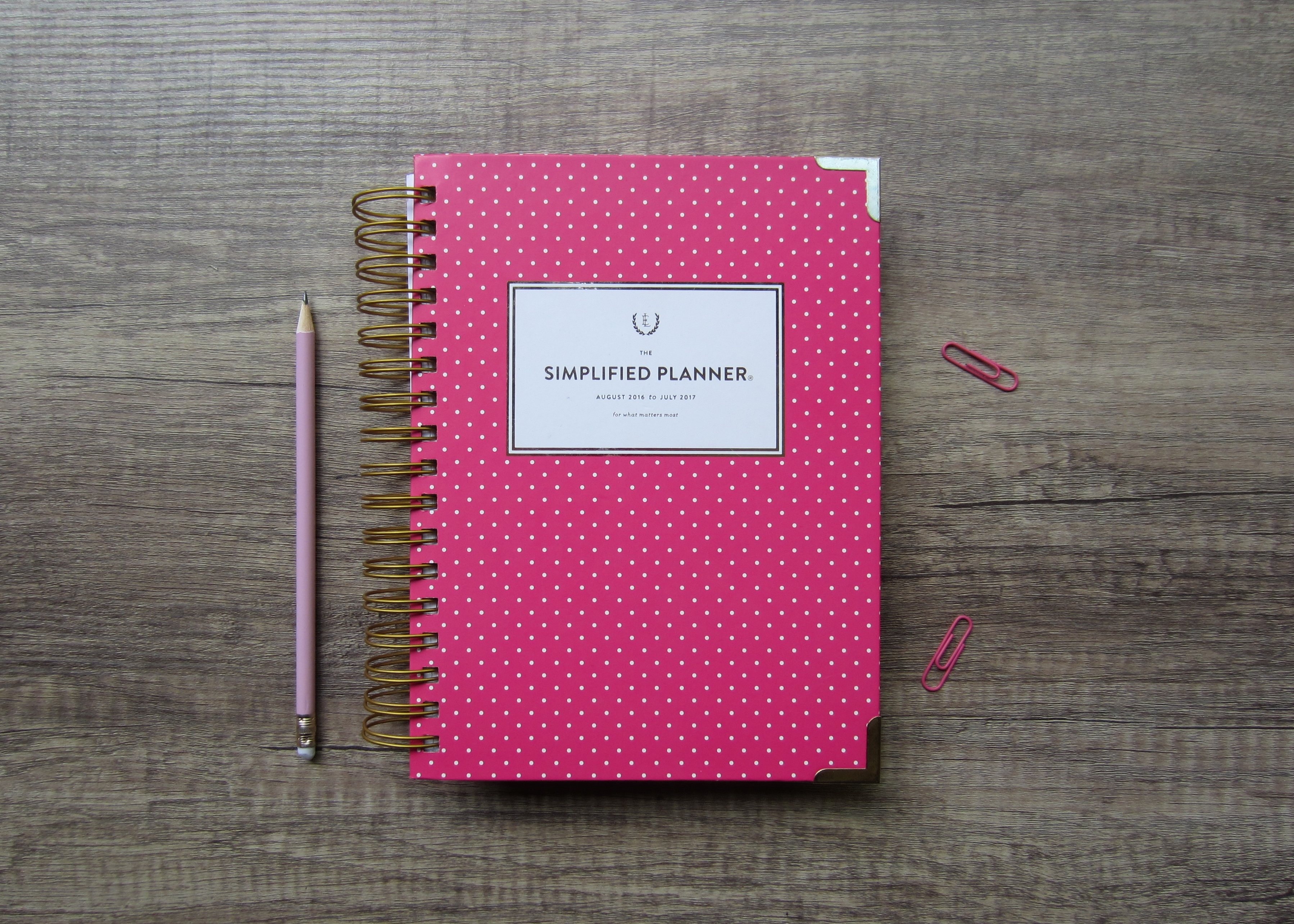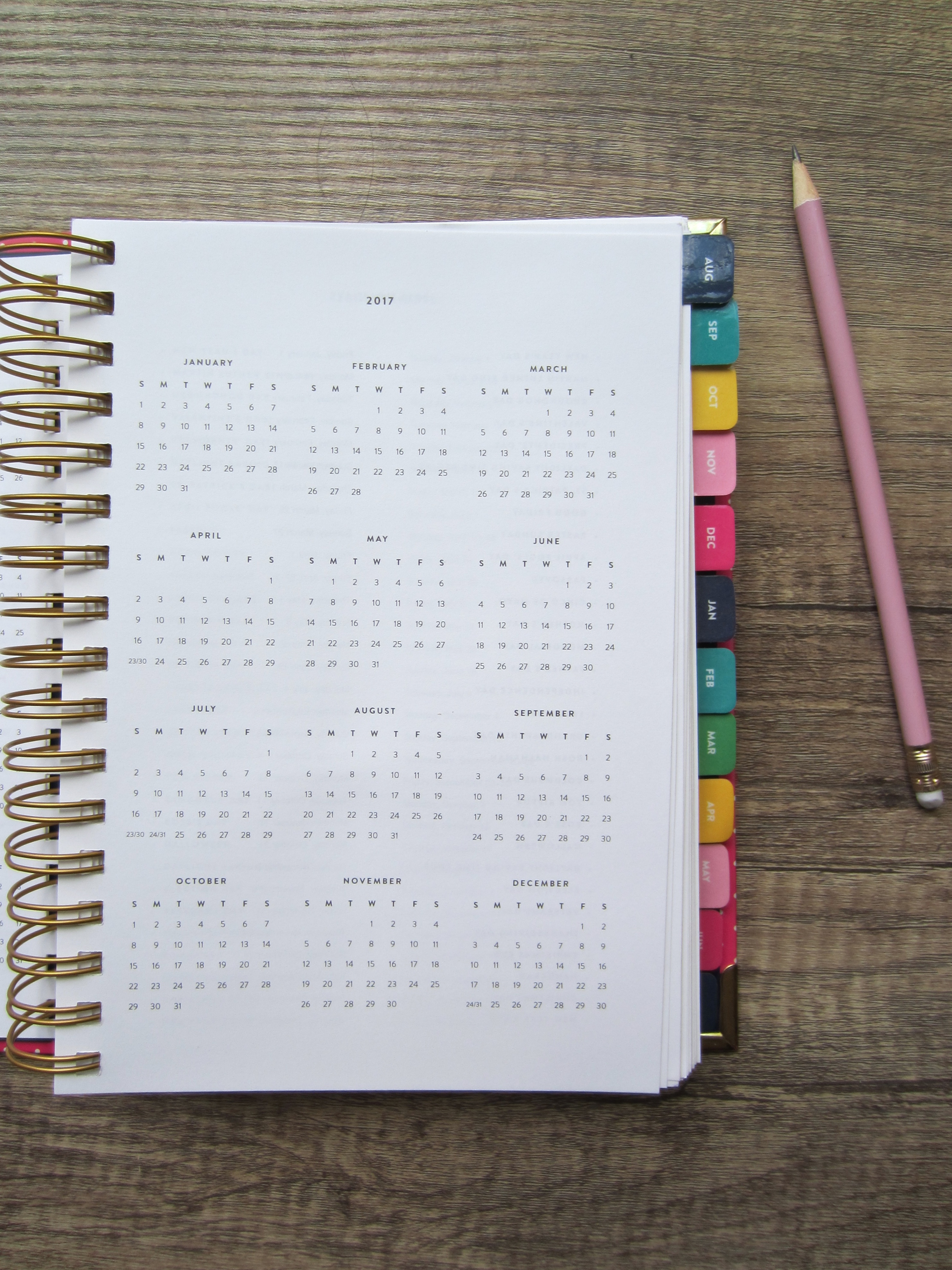 Let me first say that choosing a design for my SP was NOT an easy choice! First of all SP comes in two formats, the Daily Edition (like the one in this post) or the Weekly Edition. Beyond that, The SP Daily Edition comes in four chic designs: Fancy Floral, Happy Stripe, Gold Pineapple, and Fuchsia Dot (pictured above). For the sake of this post, I'll be referring specifically to the 2017 Calendar – Daily Simplified Planner in Fuchsia Dot.
1. Design
First things first, I absolutely love the design of the SP. Each day gets it's own page which is organized by time on the left side and a to-do list on the right side. Hour by hour from 6am until 9pm, you can jot down your schedule for the day. This is so handy because even if you work 9-5, there can be so many little things that need to be taken care of in a day. The to-do list is also a great spot to write a short grocery list, appointment reminders and little notes. The bottom section of the page features a box for dinner, because let's face it; eating is the best part of the day right? This reminds me to think ahead about dinners instead of getting home at 6pm and opting for pizza because there's no time to cook AND catch Suits on Wednesday nights… am I right? Beside this box there's another little box for notes – again this really helps categorize your thoughts into organized reminders and keep things simple (which is the whole idea behind the SP)
One of the little deign details I love about the SP is the gold hardware and finishes. The gold binding is wide and durable and the gold-plated edges prevent the edges damage from wear and tear. When you order the SP, it comes in a gorgeous navy & gold keepsake box which is great if you are giving it away as a gift or safely storing it away (not sure why you would do either of these things though!)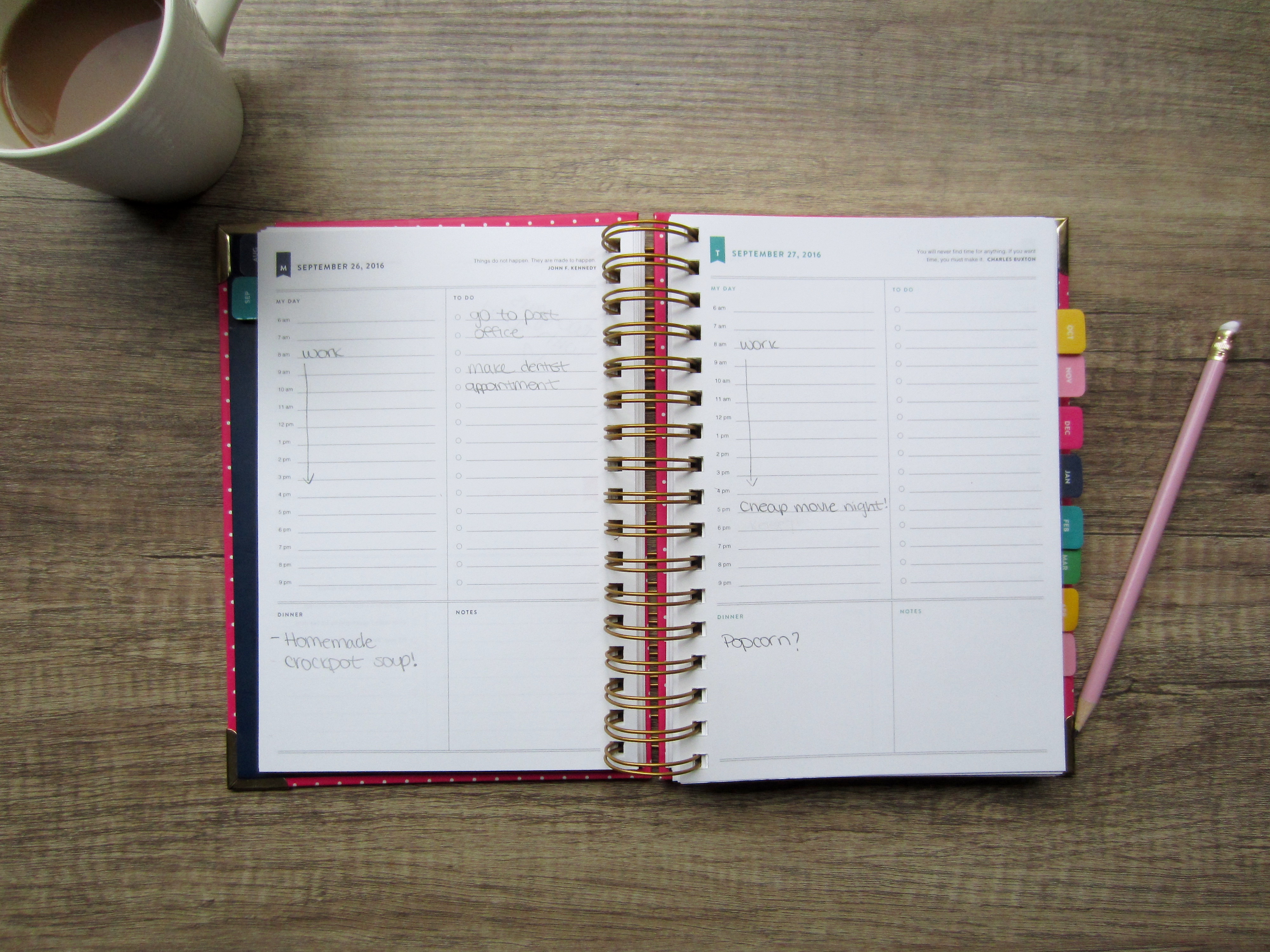 2. Functionality
So not only is the Simplified Planner pretty and nice to look at, it's super functional.  With minimal words and lines and just the right amount of space to write, it does really well in keeping you focussed on your priorities without making yourself overwhelmed with distractions and busy-ness. In addition to the daily view (pictured above) the weekends are conveniently grouped together (pictured below) to give you an easy visual for your weekend schedule. The weekends also feature a "Weekend Prep" box that allows you to check off tasks such as meal plans, preparing for the Monday grind, and doing something you enjoy. These small details are not only nice little reminders to get s*** done but also to use your SP to its full potential.
All in all, the daily design is extremely functional because it's limiting in the right places. I'm totally guilty of writing more lists and notes than are necessary so the SP forces me to focus on what's important and forget about the distractions. The bright tabs make it super easy to find each month and there's enough room to write on each page – something that I really struggled with using other agendas.
Weekend View
Each month opens up to a two-page spread to show a monthly view, which is perfect for jotting down bigger events such as birthdays, holidays, travel, meetings and just about anything. I try to keep my notes and scheduling simple, so I only write down whats absolutely necessary in the monthly view – I save details for the daily pages. There's also a small pocket on the inside front cover which is handy for keeping any loose papers, sticky notes, etc. in one place.
Monthly View
3.Size
Last, but not least, is size and portability. Some people can't leave the house without their phone or iPad; well I can't go anywhere without my SP! (True story). I need to write things down to remember, so forgetting my SP at home is not an option.It fits perfectly in my purse (pictured below) and in my work bag that I use every day for the office and weddings. I only have one cross-body purse that it won't fit into because it's tiny but other than that I have no problem toting it around. Because it's 9 inches in length, it's a whole inch shorter than Band.o agendas, making it a bit easier to transport.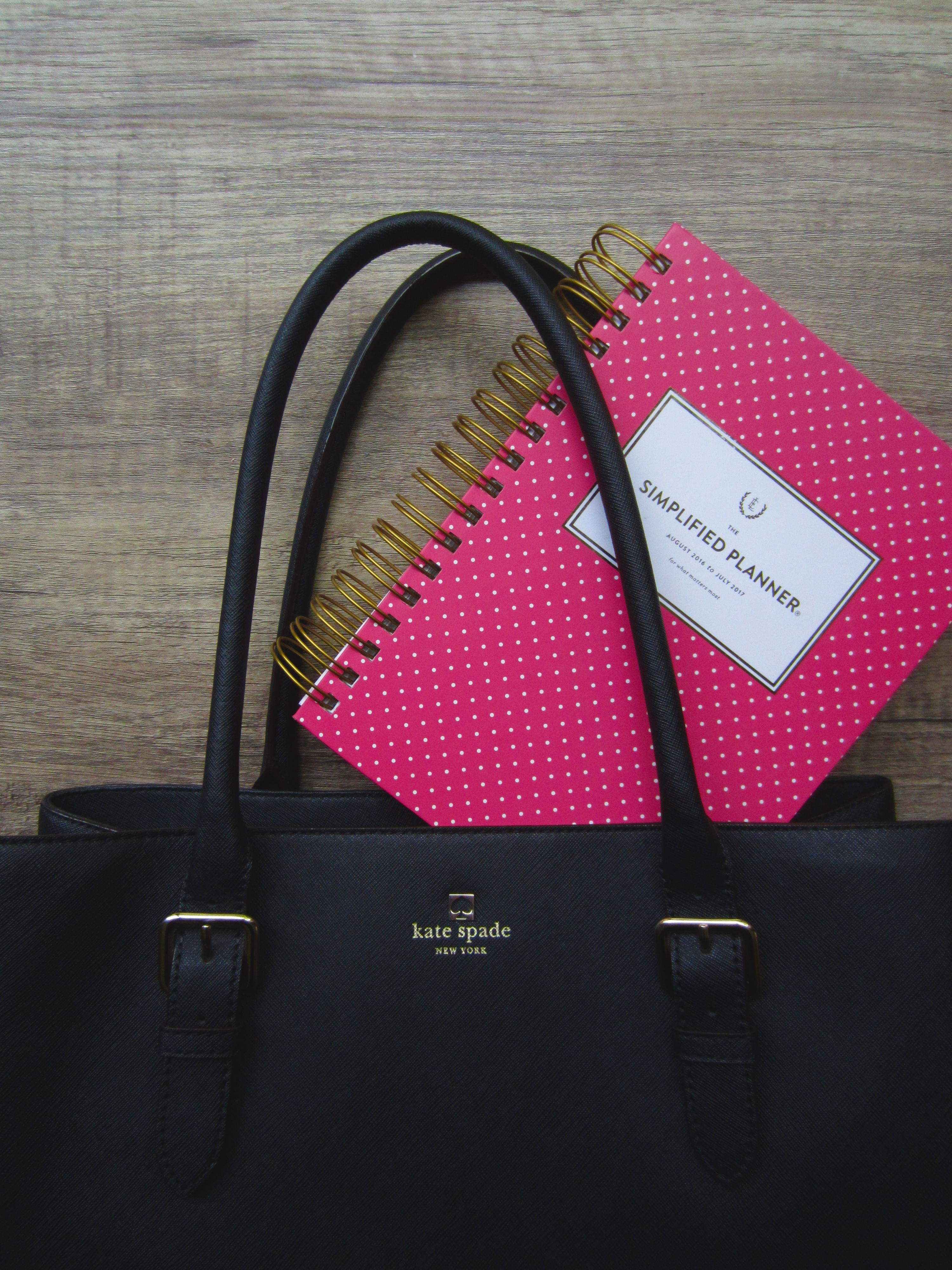 final thoughts:
I love love love my Simplified Planner. As an on-the-go wedding planner (HELLO scheduling is basically my life), full-time 9-5'er, AND blogger, being organized is absolutely crucial. The hourly breakdown from 6am-9pm is one of my favourite features because it gives me the best visual as to what each day will look like and still gives me room to write my to-do's and dinner plans. Being able to break things down into categories is such a great way to keep mentally organized and keep my productivity levels in-check.
—
I hope you enjoyed this post about my love for the Simplified Planner! If you have any questions, like how to decide what cover to get,  feel free to let me know! xoxo