Hello sweet friends! Femme Society has been a little quiet lately but for good reasons, I promise! I recently reached a pivotal chapter in my life. Well actually, a few significant chapters – all at once. Just last month my student life finally came to a close as I graduated with my degree – something I worked so hard for yet wasn't really ready for it to end. Going on that thought, I'll share a story with you.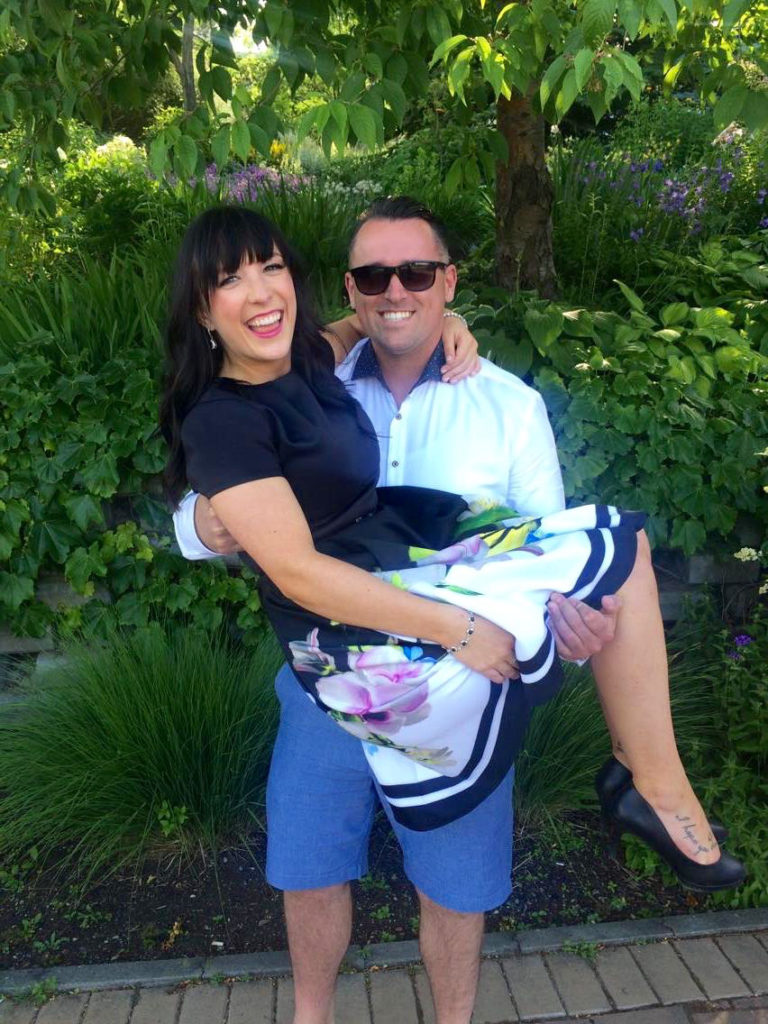 Ever since I was a teen I dreamed about being my high school class Valedictorian. I wanted everyone to know that they were special and that their hard work was so going to pay off. That was my dream. A dream that never came true because when it came to the voting round, I wasn't chosen. Heartbroken, I moved on and tried to find the silver lining. I also dreamed about going to university, studying in a field I loved, and eventually doing something I loved. So I chose to spend the next 5 years as a student at Thompson Rivers University.
I found myself completely immersed in a world where I could excel at being my truest and most honest self: ambitious, hard working, and completely infatuated with learning. And YES, that's the NERDIEST thing I will ever say… ever! Something that kept me motivated every single day was the thought that I was in control of every little thing that determined by success. If I wanted to make it, I had to show up, put the work in, and suck it up when things got tough. That alone, kept me going. There was no re-do, no pause, no later, no next time. It was an everyday commitment that I either wanted, or I didn't.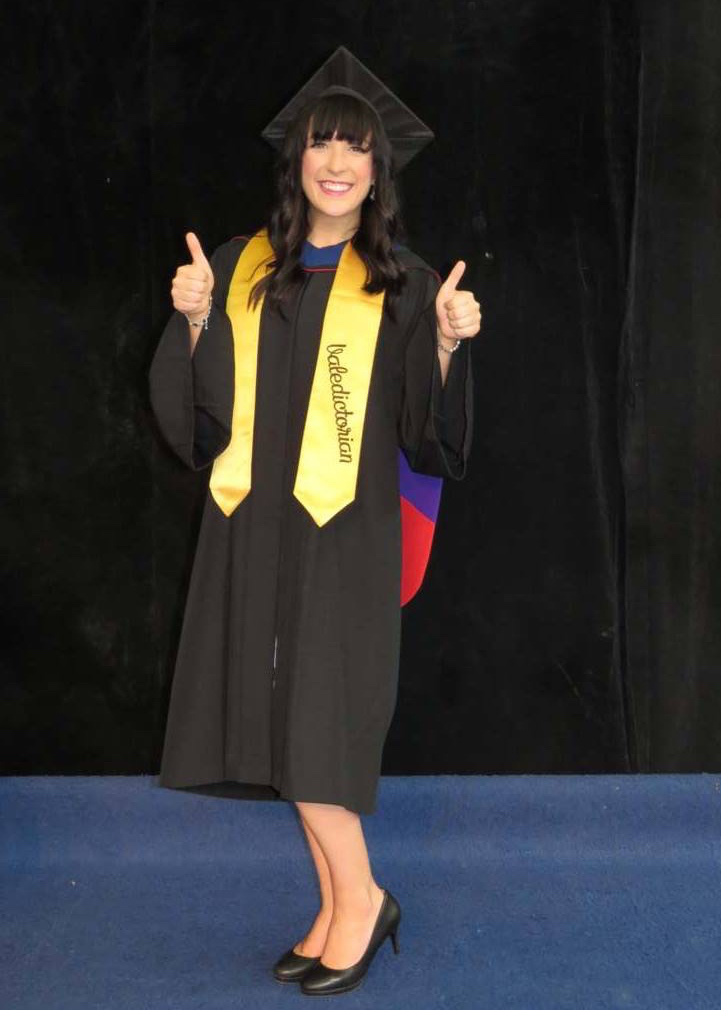 What I was most surprised about during this whole experience was the person I became at the finish line. Physically, mentally, and emotionally, I came full-circle. One day you're a 17-year-old freshman without a clue in the world just trying to find your balance, and next thing you know you're wearing a gold Valedictorian sash and walking (more like strutting) across the stage with your friends and family cheering you on. And yes, I FINALLY earned that gold Valedictorian sash, because the only competition out there is with yourself – the rest is just a distraction. In my speech I gave a quote from my homegirl Taylor Swift who says it so perfectly: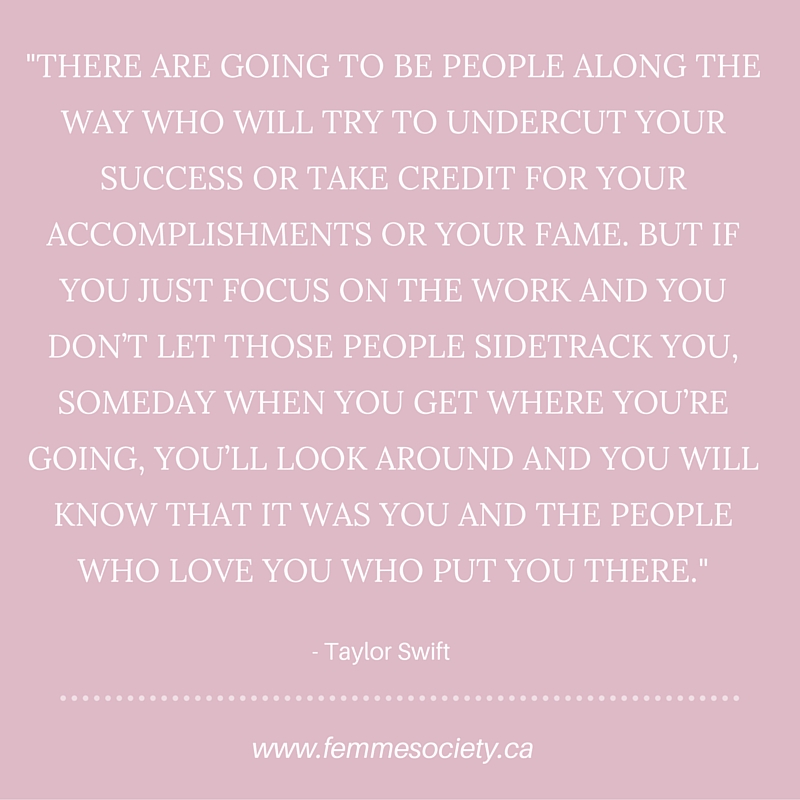 Higher education is something I hold very near and dear to my heart and has inspired me to be the best version of myself every single day. There's no doubt in my mind that dreams like this can be achieved with an open mind and a gracious heart. Your hopes and dreams are purely an extension of your values and will always be part of your story. No matter how long it takes and how many curves and bumps you encounter, don't stop moving. You have what it takes. Be fearless, be focussed, stay strong and you'll get there.
So, my friends, after 5 high school years, 5 university years, 9 semesters, 3 dorm rooms, 2 laptops, 1 diploma and 1 degree…I finally got my Rory Gilmore moment: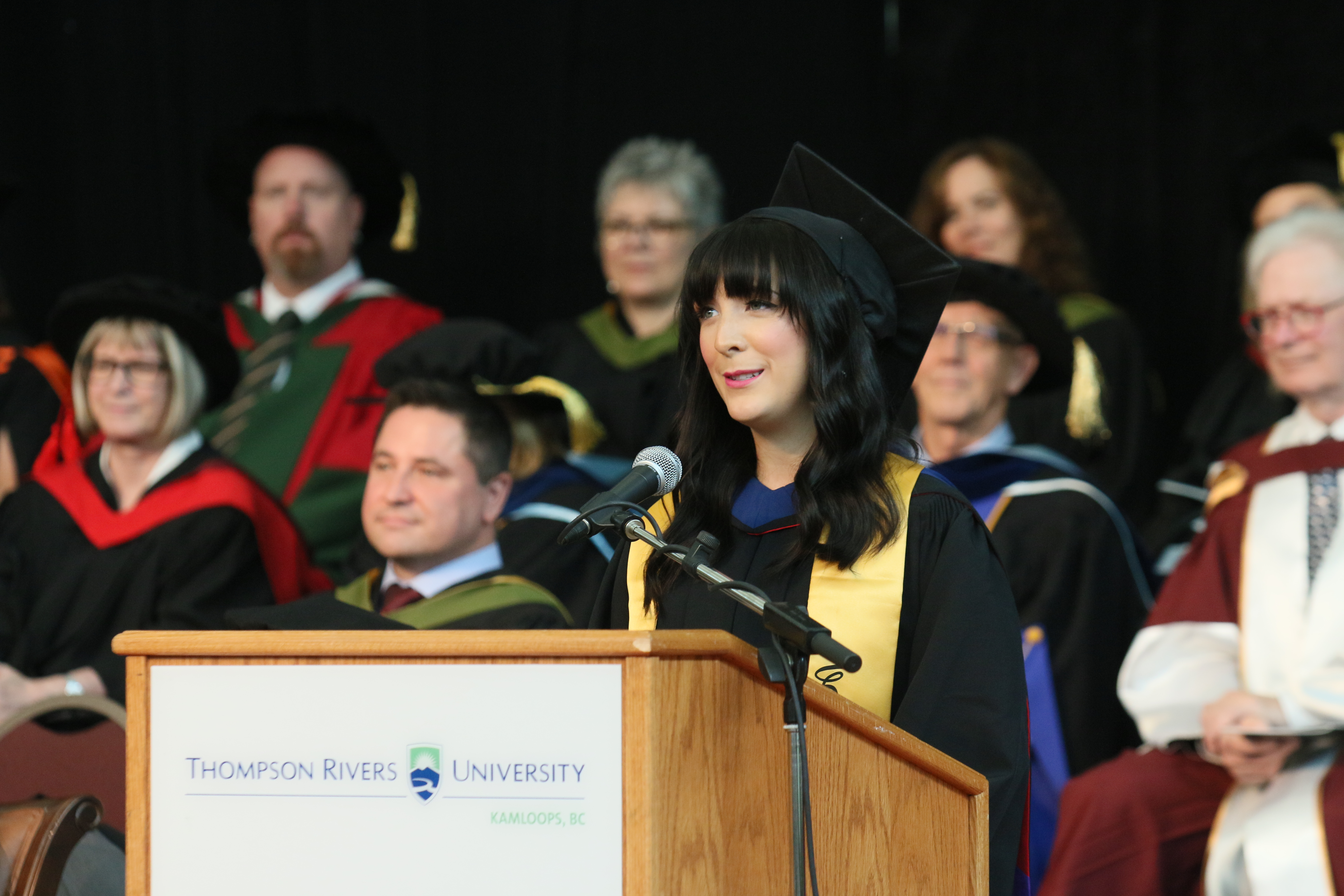 Thanks for reading loves! Let me know in the comments if you've ever experienced a time where you achieved a major life accomplishment. What was it, and how did it change you? How did it prepare you for the future?
xoxo