Happy weekend everyone! I'm really excited to share this post because until now, I've never had my own work space. Since we moved to a new condo in August, I finally have the space for a desk, my laptop, wall space for photos and whatever else my creative heart can think of. Having a functional workspace is absolutely crucial for not only productivity, but also your mood. Trust me, I've spent enough years marking my academic territory on all my favourite studying spots as a student… it's serious business. With this new office of mine, I wanted to create a space where I felt inspired, cozy, and connected with my purpose as a blogger.
What's On My Desk?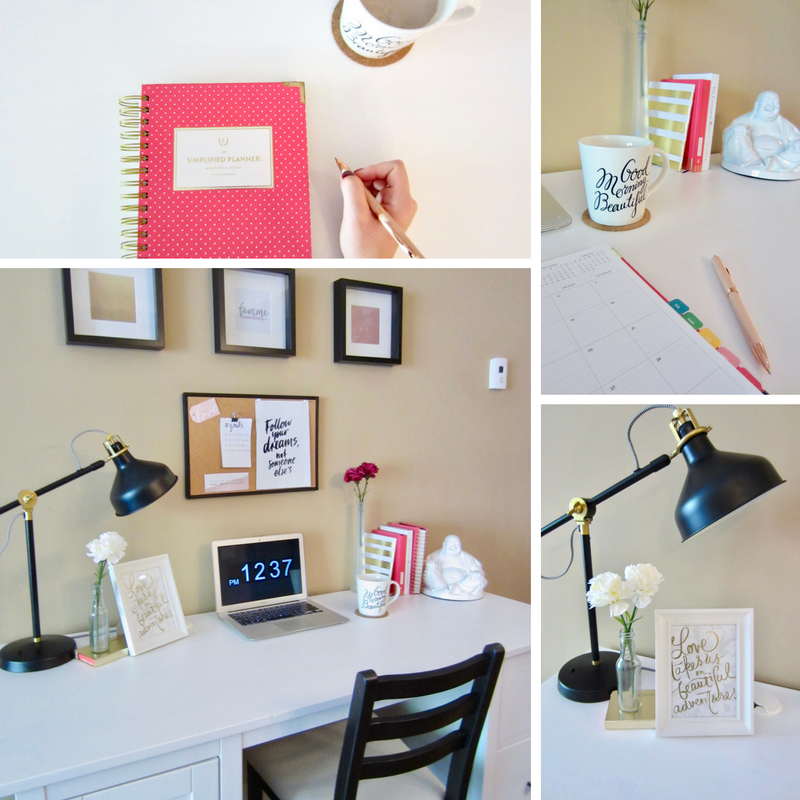 The Details:
Simplified Planner
My Simplified Planner is the epicentre of my organization. It helps me keep my life together, literally. I write down my schedule, to-do lists, ideas, appointments, everything. It's an office must. (Psst… want to know more about the Simplified Planner? Then check out my previous blog post)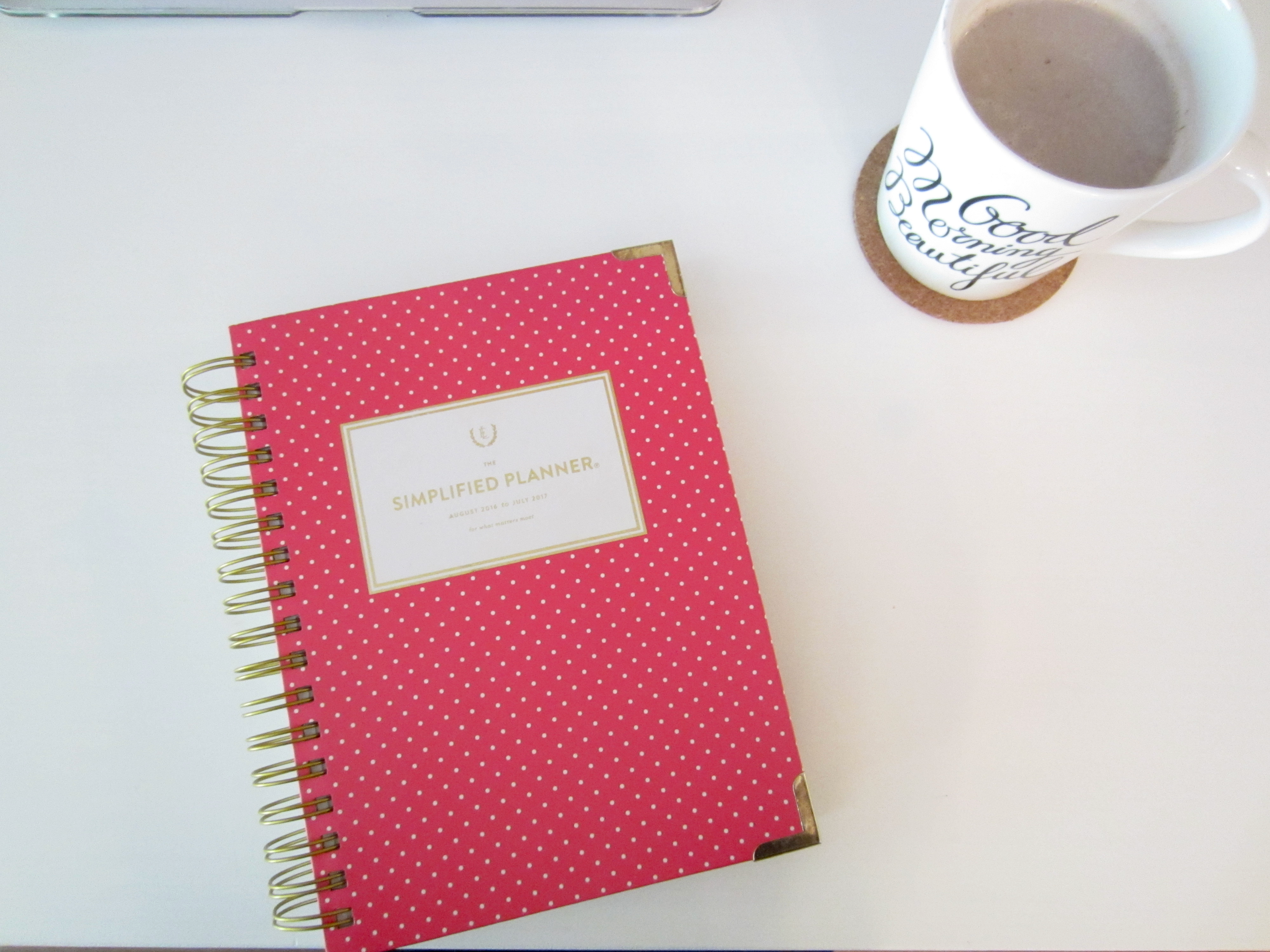 Ikea Everything
It's affordable and looks good; what else does a girl need? I chose the Hemnes desk in white, the Ranarp lamp in black, and an assortment of frames in White, Gold, and Black. The faux flowers are also Ikea.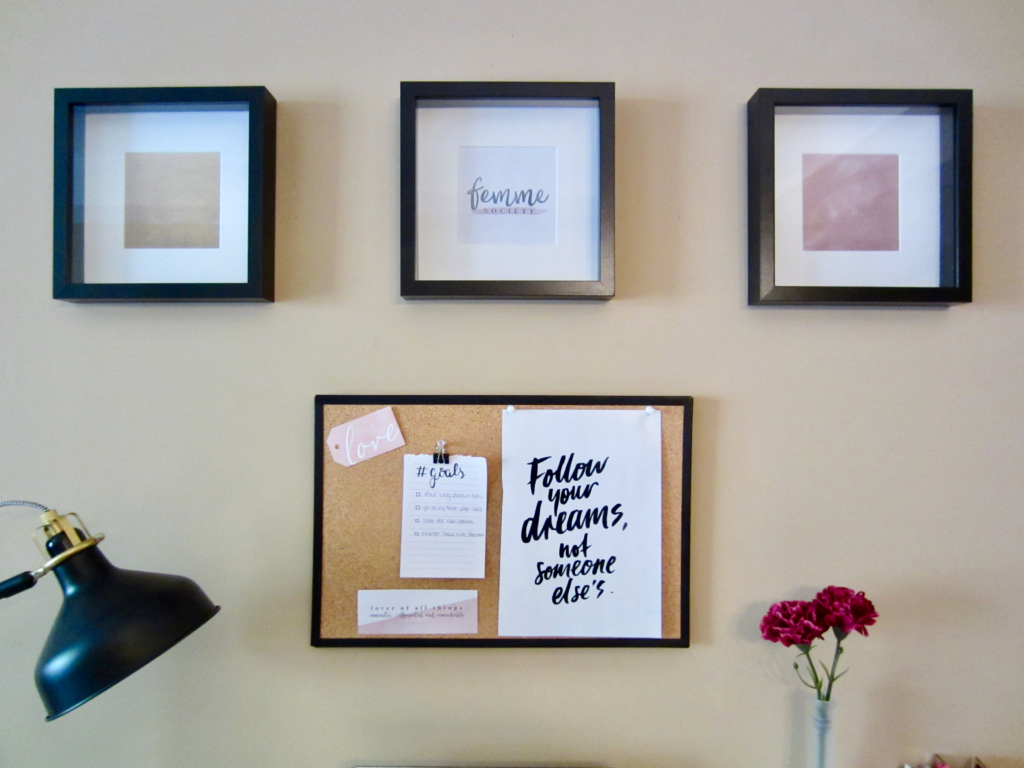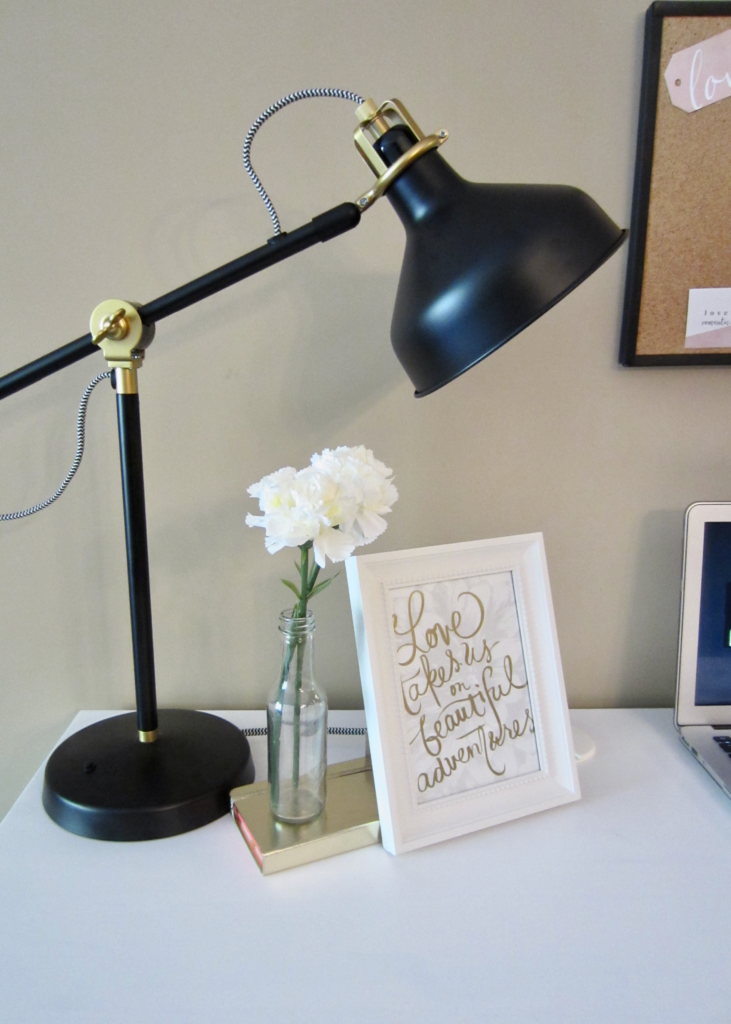 Inspiration Pieces
Since I'm not big on colours, I used black, gold and white as the foundation and then used my brand colours in three black frames above my desk. From there I used pops of pink to make the space feel a bit more lively. I love quotes so I used one on the cork board and the other in a white Ikea frame (shown above).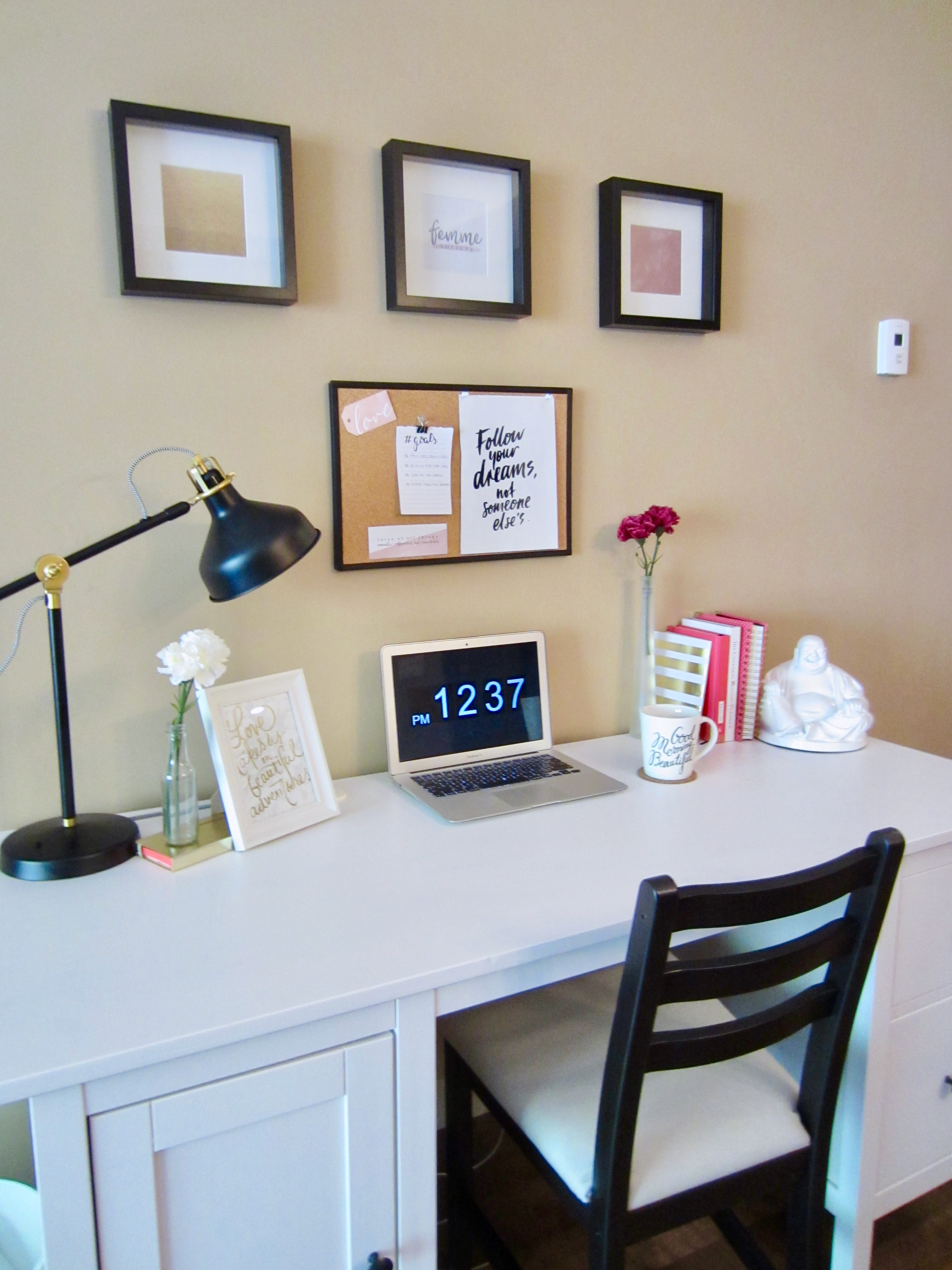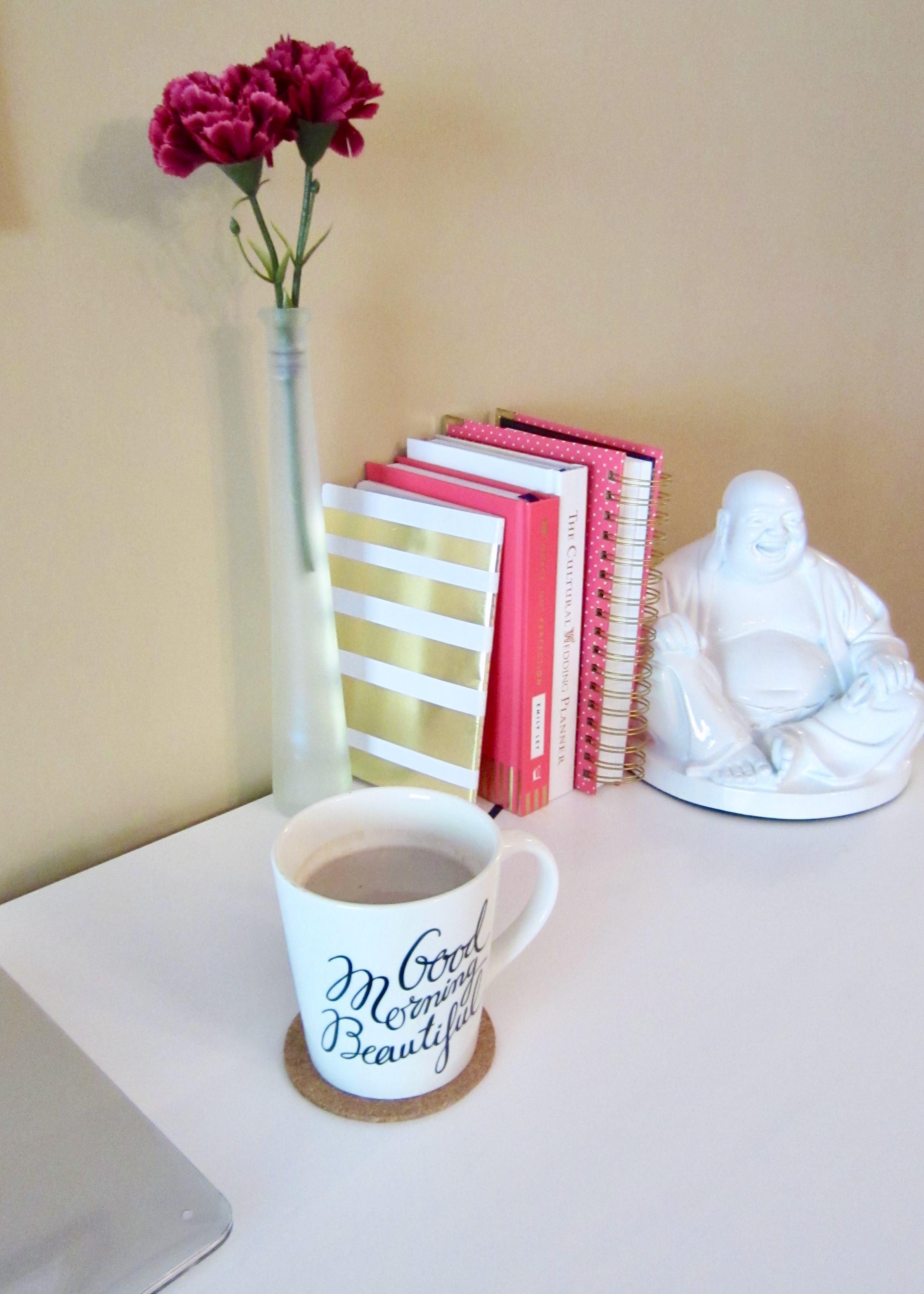 Final Touches
I used faux carnations for more pops of colour, gold Chapters notebooks and lastly Buddha… because it's just awesome. Not pictured on my desk are my candles. Who else loves candles? I love that candles can really pull together a space and immediately make it feel cozy and inviting. I'm always looking for new candles and scents to include in my office and the rest of my home. I'm currently loving  THYMES in Frasier Fir. What are some of your favourite candle scents?!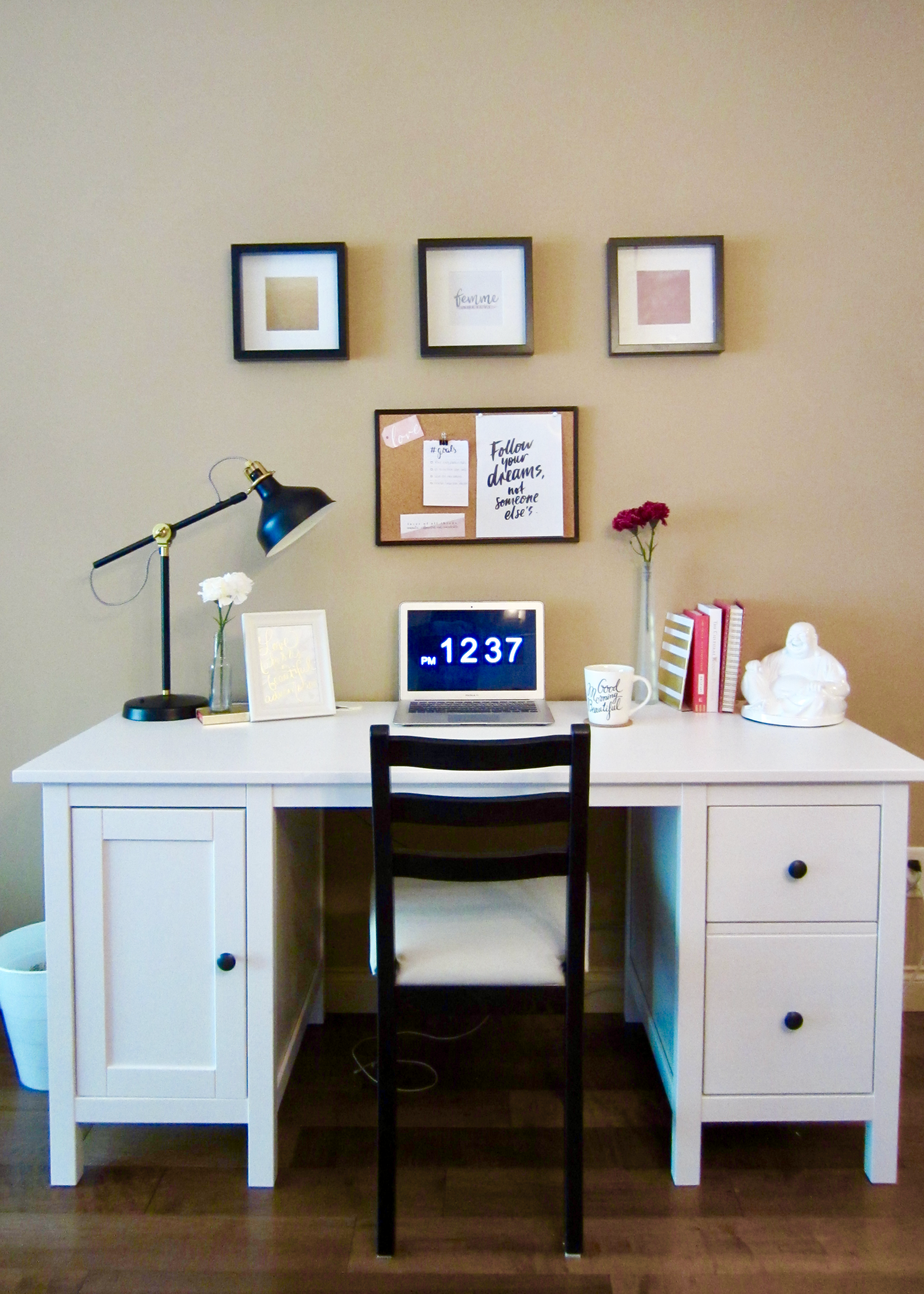 White Buddha: Urban Barn
Grace Not Perfection: Amazon
Good Morning Beautiful mug: Chapters
Gold Notebooks: Chapters
What's something you always have at your desk? What's your favourite part of your office or workspace? Let me know in the comments. Have a lovely week friends!