Hello everyone! So I thought I would do something a little different this week seeing as I wanted to summarize the past month (April) but also keep it fun for you… thus I came up with the 5 things that made me happy this month. I'm thinking of making this post a monthly occurrence with a few tweaks here and there but we'll see how it goes! Anyways, I want to share with you some simple things that made my life a little brighter and better, because the world can always use some positivity, right?
five things that made me happy this month: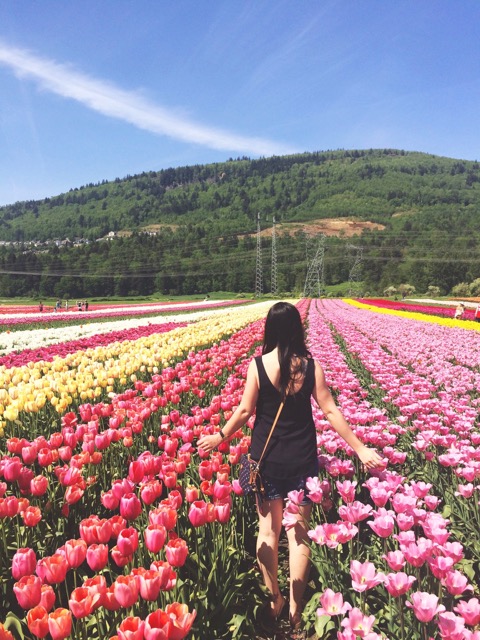 1. wanderlust
The last trip I took was to Chicago more than a year ago (which, by the way, is an amazing city!) so I think it's safe to say that I'm way overdue for some travelling. This time, though, my wanderlust is taking me somewhere completely different because on Sunday, I'll be LONDON bound! Yep, that's right! Alex and I are jet-setting on a two week trip to England where we'll be visiting family (Alex is originally from the UK and his entire family still lives there) and checking off all the tourist attractions we can fit in during our two weeks. Not too sure how happy our bank accounts will be (Pound to Canadian dollar conversion is the worst) but the two of us will be happy as clams! Ps. I won't be blogging while I'm gone but you can bet I'll be posting a full trip review the second I get back! If you have any England travel advice/suggestions, please feel free to share in the comments!
2. flowers
I don't think I'm the only one whose social media feeds were bursting with selfies from the tulip festival… Alex and I finally checked it out and it's no wonder why it became so popular. The Abbotsford Tulip Festival runs from about late March until May 1st and is truly one of the most beautiful sights to see. There are over 10 acres of fields filled with rows and rows of bright tulips; it's like something out of a dream. I'd recommend going on a cooler day, bringing a lunch, and making sure your phone/camera is fully charged because the photo opportunities are seriously endless. I'll definitely be visiting this little gem again next year.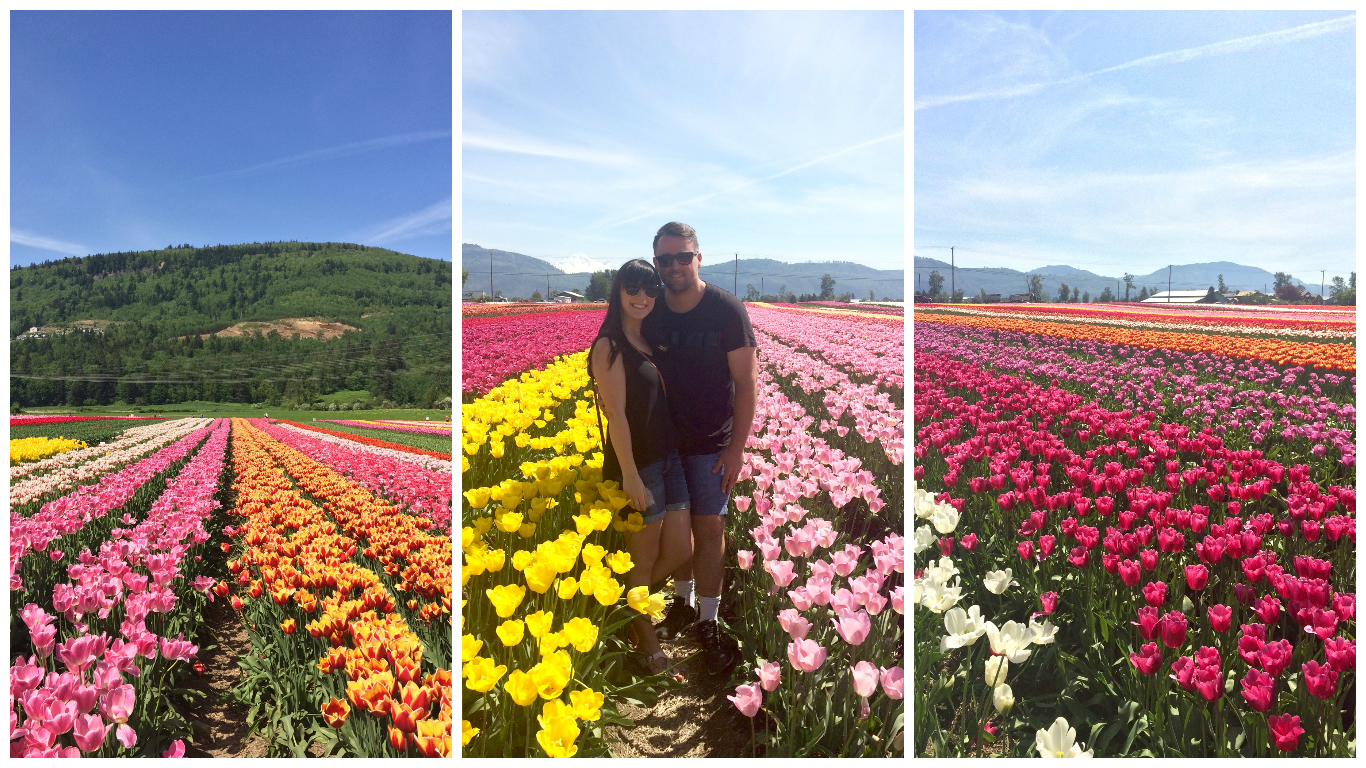 3. blogging community
I'm still such a newbie to the world of blogging but if there's one thing I've been pleasantly surprised by, it's the amazing, positive and encouraging community of bloggers that I've been surrounded with. There is so much support out there from Facebook groups to Instagrammers and everyone in between. Waking up to genuine and heartfelt comments on blog posts and hearing words of encouragement from people I've never met is such a damn good feeling. The blogging community has shown me that even though it's scary to put yourself out there, there will always be people who have your back because at the end of the day, we're all in this together.
4. getting behind the camera
This month, I had the pleasure of getting behind the camera not once, but twice! I'm not exactly known for being camera shy but getting professional photos done is another story. Facing the awkwardness and the out-of-my-comfort zone feels of getting behind the camera has turned out to be such a positive experience for me. I'm sure that with more practice I'll eventually feel less like a deer in the headlights… Okay, even I don't believe that but nevertheless it was such a great experience working on on getting out of my comfort zone. Here's a sneak peak of a shoot Alex and I did with Joelsview Photography. I cannot explain how awesome Joel was to work with. He's professional, easy-going and has such a unique eye for his craft for both shooting and editing. You can check out the full shoot on his blog here.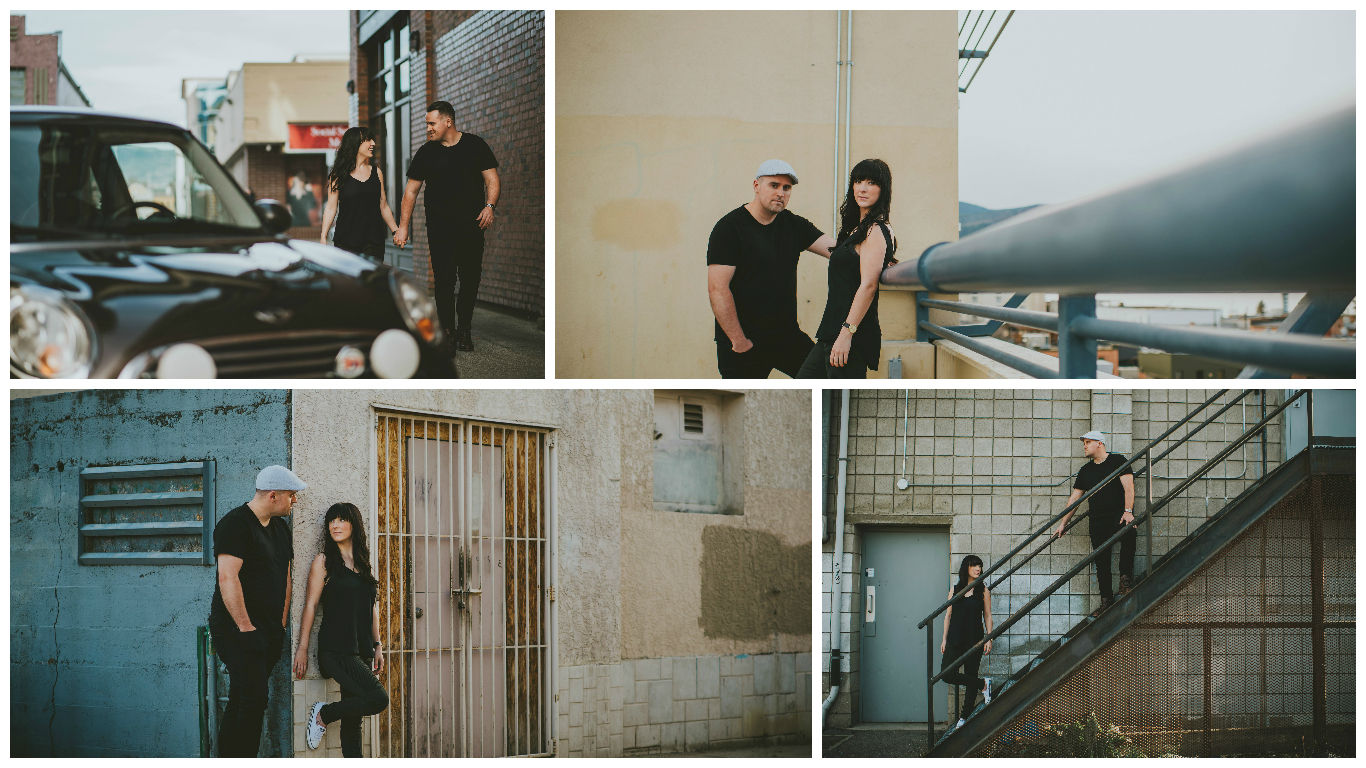 5. food
What's a blog post about things that make you happy without a mention of food? I've been dedicated to my slow cooker since I got one at Christmas last year so I'm always up for trying delicious and healthy slow-cooker recipes. I recently found one that's OUT OF THIS WORLD from foodie blogger, Chelsea's Messy Apron. It's called Crockpot Mexican Quinoa Tacos and you can find the recipe on her blog here. Seriously people… its the easiest, simplest, and most delicious crockpot recipe I've discovered yet. Happy points=100. Check it out and you won't be disappointed.